Cisco Implementing and Configuring the Cisco Identity Services Engine (CI-SISE)
Zielgruppe: Cisco Channel Partner SEs and FEs that are seeking to meet the education requirements to attain ATP authorisation to sell Cisco ISE. / Field engineers, network administrators, and consulting systems engineers who implement and maintain the Cisco ISE in enterprise networks. / Security architects, design engineers, network designers and others seeking hands-on experience with the Cisco ISE. / Integrators who install and implement the Cisco Identity Service Engine version 1.3.
This course discusses the Cisco Identity Services Engine (ISE), a next-generation identity and access control policy platform that provides a single policy plane across the entire organization combining multiple services, including authentication, authorization, and accounting (AAA), posture, profiling, device on-boarding, and guest management, into a single context-aware identity-based platform. The training provides learners with the knowledge and skills to enforce security posture compliance for wired and wireless endpoints and enhance infrastructure security using the Cisco ISE. Although this course is designed to provide the knowledge and skills required to install and implement Cisco Identity Services Engine (ISE) v1.3, we are pleased to offer our delegates access to labs during this class using version 1.4 software. Dieses Seminar führen wir in Kooperation mit der Fast Lane GmbH durch.
Jetzt anmelden
Welche Inhalte werden vermittelt?
Introducing the Cisco Secure Access Solution and ISE Platform Architecture
Cisco ISE Policy Enforcement
Web Authentication
Cisco ISE Guest Services
Cisco ISE Profiler
Cisco ISE BYOD and MDM
Cisco ISE Endpoint Compliance Services
Using Cisco ISE for VPN-Based Services
Cisco TrustSec
Cisco ISE Design
Cisco ISE Best Practices
Labs
Welche Zulassungsvoraussetzungen sind zu erfüllen?
The knowledge that a learner should have before attending this course is as follows: CCNA or equivalent level of experience with Cisco infrastructures. The Course Interconnecting Cisco Network Devices Part 2 (ICND2) provides the prerequisite knowledge, CCNA Security or equivalent level of experience with Cisco infrastructures. The course Implementing Cisco IOS Network Security (IINS) provides the prerequisite knowledge, Familiarity with Microsoft Windows and Microsoft Active Directory, Familiarity with 802.1X. The course Introduction to 802.1X Operations for Cisco Security Professionals (802.1X) provides the prerequisite knowledge
Jetzt anmelden
Gebühren
3.190,00€ Teilnahmegebühr

(3.796,10€ inkl. 19% MwSt.)
Ansprechpartner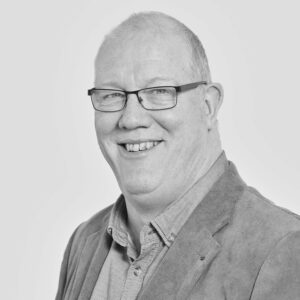 Jacob van Iwaarden
Seminarorganisation