NetApp OnCommand Insight: Business Insights (OCIBI)
Kurssprache ist Deutsch, die Unterlagen sind in englischer Sprache (teilweise in digitaler Form).
In this course you will become familiar with some of the most important features of OnCommand Insight relevant to the day-to-day management, monitoring, and trouble-shooting of data infrastructures.
This course concentrates on the reporting features of OnCommand Insight and the OnCommand Insight Data Warehouse. This course demonstrates how to use OnCommand Insight to perform operational reporting that aid in daily administrative tasks. This course will also demonstrate how to use IBM Cognos Workspace Advanced to perform Business Reporting. You will also learn how to create customized reports and a basic understanding of how to extend Insight to meet other business reporting needs.
Hinweis: Dieses Seminar führen wir in Kooperation mit der Fast Lane GmbH durch.
Jetzt anmelden
Welche Inhalte werden vermittelt?
Module 1: Introduction to Reporting
– OnCommand Insight overview
– Product portfolio
– OCI DiscoverOCI PerformOCI AssureOCI Plan
– OCI Discover
– OCI Perform
– OCI Assure
– OCI Plan
– OCI architecture
– Data warehouse report-authoring tools
– Report challenges
– TechnicalDepartment or business unitExecutive
– Technical
– Department or business unit
– Executive
– OCI vs. OCI data warehouse
– Dashboard and reports
– Storage manager dashboard
– Storage automation store
– Importing reports
Module 2: Operational Reporting
– Queries
– Widgets
– Query table
– Dashboards
AssetViolationsCustom
– Asset
– Violations
– Custom
– Custom dashboard creation
Module 3: Data Warehouse
– Overview
– Features
– Components
MySQLCognos report engineAdministration portalReporting portalETL process
– MySQL
– Cognos report engine
– Administration portal
– Reporting portal
– ETL process
– Data warehouse database overview
– Architecture
– Data mart and data warehouse
– Contents of data warehouse
– Database schema
– Data model definitions
– Data mart inventory
– Built-in data models
– Storage capacity
– Data model file system utilization
– Data retention and consolidation
Module 4: Business Reporting: Chargeback
– Business level reporting: five elements
– Annotations
– Business entities and applications
– Hierarchical reporting
– Managing applications
– IBM Cognos workspace advanced
LaunchingPackage selectionReport typeSelections
– Launching
– Package selection
– Report type
– Selections
Module 5: Business Reporting: Virtual Machine Performance
– Controlling report contents
– Report formatting
– Filter criteria
– Adding charts
– The toolbox
– Customizing charts
– Adding links
Module 6: Business Reporting: Storage and Storage Pool Capacity Report
– Forecasting reports
– Drill down detail – report addition
– Conditional formatting
– Report formatting
Module 7: Maintaining OnCommand Insight Reporting Capabilities
– Reporting portal
– Public foldersTutorialsMy folders
– Public folders
– Tutorials
– My folders
– Data warehouse admin portal
– ELT schedule
– Data warehouse manual back up/restore
– Data warehouse online documentation
– Schema description and diagrams
– MySQL database
– REST APIs
Labs
Welche Zulassungsvoraussetzungen sind zu erfüllen?
Jetzt anmelden
Gebühren
1.800,00€ Teilnahmegebühr

(2.142,00€ inkl. 19% MwSt.)
Ansprechpartner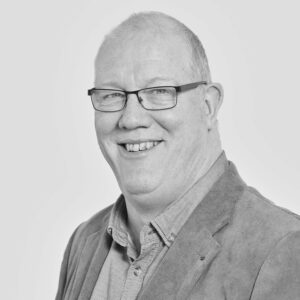 Jacob van Iwaarden
Seminarorganisation