Cisco Implementing Cisco Application Centric Infrastructure (DCACI)
Kurssprache ist Deutsch, die Unterlagen sind in englischer Sprache (teilweise in digitaler Form).
The Implementing Cisco Application Centric Infrastructure (DCACI) v1.0 course show you how to deploy and manage the Cisco® Nexus® 9000 Series Switches in Cisco Application Centric Infrastructure (Cisco ACI®) mode. The course gives you the knowledge and skills to configure and manage Cisco Nexus 9000 Series Switches in ACI mode, how to connect the Cisco ACI fabric to external networks and services, and fundamentals of Virtual Machine Manager (VMM) integration. You will gain hands-on practice implementing key capabilities such as fabric discovery, policies, connectivity, VMM integration, and more.
This course helps you prepare to take the exam, Implementing Cisco Application Centric Infrastructure (300-620 DCACI), which leads to CCNP® Data Center and Cisco Certified Specialist – Data Center ACI Implementation certifications.
Hinweis: Dieses Seminar führen wir in Kooperation mit der Fast Lane GmbH durch.
Jetzt anmelden
Welche Inhalte werden vermittelt?
Introducing Cisco ACI Fabric Infrastructure and Basic Concepts
– What Is Cisco ACI?
– Cisco ACI Topology and Hardware
– Cisco ACI Object Model
– Faults, Event Record, and Audit Log
– Cisco ACI Fabric Discovery
– Cisco ACI Access Policies
Describing Cisco ACI Policy Model Logical Constructs
– Cisco ACI Logical Constructs
– Tenant
– Virtual Routing and Forwarding
– Bridge Domain
– Endpoint Group
– Application Profile
– Tenant Components Review
– Adding Bare-Metal Servers to Endpoint Groups
– Contracts
Describing Cisco ACI Basic Packet Forwarding
– Endpoint Learning
– Basic Bridge Domain Configuration ****
Introducing External Network Connectivity
– Cisco ACI External Connectivity Options
– External Layer 2 Network Connectivity
– External Layer 3 Network Connectivity
Introducing VMM Integration
– VMware vCenter VDS Integration
– Resolution Immediacy in VMM
– Alternative VMM Integrations
Describing Layer 4 to Layer 7 Integrations
– Service Appliance Insertion Without ACI L4-L7 Service Graph
– Service Appliance Insertion via ACI L4-L7 Service Graph
– Service Graph Configuration Workflow
– Service Graph PBR Introduction
Explaining Cisco ACI Management
– Out-of-Band Management
– In-Band Management
– Syslog
– Simple Network Management Protocol
– Configuration Backup
– Authentication, Authorization, and Accounting
– Role-Based Access Control
– Cisco ACI Upgrade
– Collect Tech Support
Lab Outline
– Validate Fabric Discovery
– Configure Network Time Protocol (NTP)
– Create Access Policies and Virtual Port Channel (vPC)
– Enable Layer 2 Connectivity in the Same Endpoint Group (EPG)
– Enable Inter-EPG Layer 2 Connectivity
– Enable Inter-EPG Layer 3 Connectivity
– Compare Traffic Forwarding Methods in a Bridge Domain
– Configure External Layer 2 (L2Out) Connection
– Configure External Layer 3 (L3Out) Connection
– Integrate Application Policy Infrastructure Controller (APIC) With VMware vCenter Using VMware Distributed Virtual Switch (DVS)
Welche Zulassungsvoraussetzungen sind zu erfüllen?
To fully benefit from this course, you should have the following knowledge and skills:
– Understanding of networking protocols, routing, and switching
– Familiarity with Cisco Ethernet switching products
– Understanding of Cisco data center architecture
– Familiarity with virtualization fundamentals
These are the recommended Cisco learning offerings that may help you meet these prerequisites:
– Implementing and Administering Cisco Solutions (CCNA) or Interconnecting Cisco Network Devices: Accelerated (CCNAX) or Interconnecting Cisco Network Devices Part 1 (ICND1) & Interconnecting Cisco Network Devices Part 2 (ICND2)
and
– Understanding Cisco Data Center Foundations (DCFNDU) or Introducing Cisco Data Center Networking (DCICN) & Introducing Cisco Data Center Technologies (DCICT)
Jetzt anmelden
Gebühren
3.390,00€ Teilnahmegebühr

(4.034,10€ inkl. 19% MwSt.)
Ansprechpartner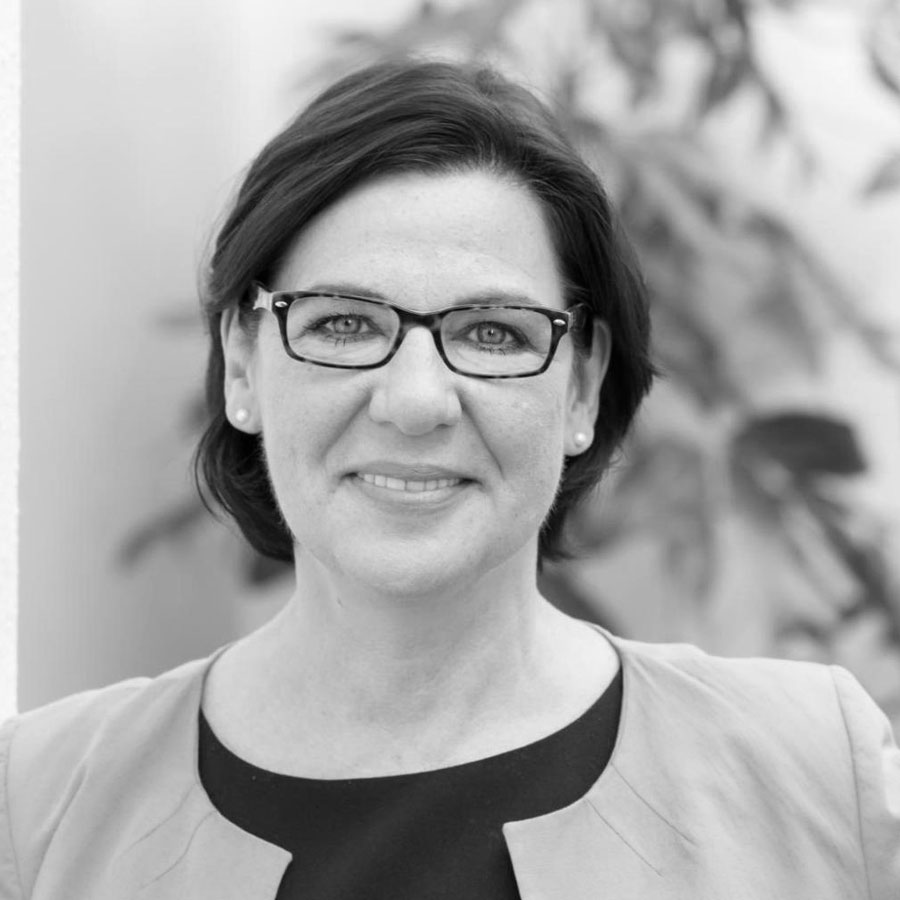 Ursula Wermann
Seminarleitung