Cisco Implementing Cisco Enterprise Wireless Networks (ENWLSI)
Kurssprache ist Deutsch, die Unterlagen sind in englischer Sprache (teilweise in digitaler Form).
The Implementing Cisco Enterprise Wireless Networks (ENWLSI) v1.0 course gives you the knowledge and skills needed to secure wireless network infrastructure and troubleshoot any related issues. You'll learn how to implement and secure a wireless network infrastructure and use Cisco Identity Service Engine (ISE), Cisco Prime Infrastructure (PI), and Cisco Connect Mobile Experience to monitor and troubleshoot network issues.
The course provides hands-on labs to reinforce concepts including deploying Cisco Prime Infrastructure Release 3.5, Cisco Catalyst 9800 Wireless Controller Release IOS XE Gibraltar 16.10, Cisco Digital Network Architecture (DNA) Center Release 1.2.8, Cisco CMX Release 10.5, Cisco MSE Release 8.0 features and Cisco Identity Services Engine (ISE) Release 2.4.
This course also helps you prepare to take the Implementing Cisco Enterprise Wireless Networks (300-430 ENWLSI) exam, which is part of the new CCNP Enterprise certification and the Cisco Certified Specialist – Enterprise Wireless Implementation certification. The exam will be available beginning February 24, 2020.
Hinweis: Dieses Seminar führen wir in Kooperation mit der Fast Lane GmbH durch.
Jetzt anmelden
Welche Inhalte werden vermittelt?
Securing and Troubleshooting the Wireless Network Infrastructure
Implementing and Troubleshooting Secure Client Connectivity
Implementing and Troubleshooting QoS in Wireless Networks
Implementing and Troubleshooting Advanced Wireless Network Services
Welche Zulassungsvoraussetzungen sind zu erfüllen?
Before taking this course, you should have:
– General knowledge of networks
– General knowledge of wireless networks
– Routing and switching knowledge
Jetzt anmelden
Gebühren
3.190,00€ Teilnahmegebühr

(3.796,10€ inkl. 19% MwSt.)
Ansprechpartner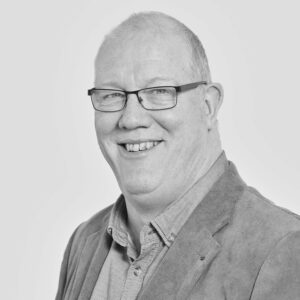 Jacob van Iwaarden
Seminarorganisation